Please note: all of our materials are custom developed to meet your specific requirements, if you don't see a product performance metric that meets your needs, call us to discuss your specific project requirements at 317.773.1766 or email us at sales-usa@idicomposites.com.
Fortium™ - High Glass Fiber Composites

Structural Thermoset Composites
STC® - Ultra Performance Moldable Composites - Sheet Form

Product: 2150 (VE-GF50)
Product Description: Vinylester Structural Thermoset Composite with glass fiber. The glass fiber content is 50%. This product exhibits outstanding strength/weight performance when compared to common metal alloys like Aluminum 6061.

Properties

Test Method

Value

Flexural Strength

ASTM D-790

468.2 MPa

Flexural Modulus

ASTM D-790

18.9 GPa

Tensile Strength

ASTM D-638

314.9 MPa

Tensile Modulus

ASTM D-638

24.1 GPa

Notched Izod

ASTM D-256

19.22 J/cm

Unnothched Izod

ASTM D-256

28.29 J/cm

Density

ASTM D-792

1.62 g/cm3

Click to download a pdf of the STC 2150 Data Sheet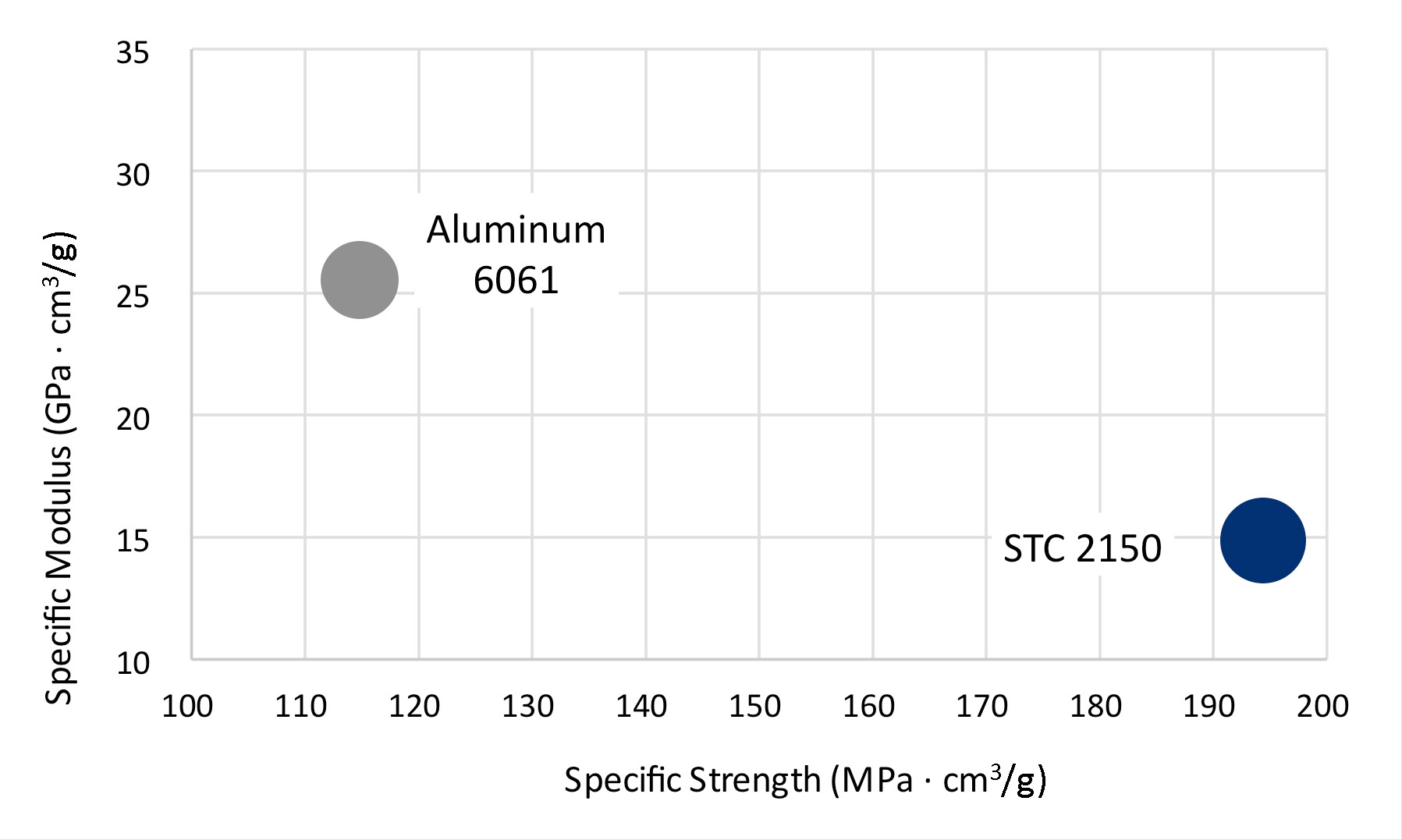 The information on this sheet is a guide. The stated values reflect an average of several tests conducted on CI's goods. These values were obtained under ideal conditions and may not be replicated in any particular test, part, or application. Because the values achieved in actual parts depend considerably on part design, molding conditions, and testing methods, no guarantee is made or implied regarding values to be obtained in any specific test, part, or application. CI makes no warranty or representation as to the suitability of any of its goods for use in any application. CI relies on customer to conduct its own tests and judge for itself the suitability of CI's goods.