About IDI Composites International
Celebrating 50 Years of Leadership in Thermoset Composites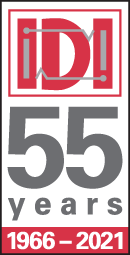 IDI Composites International (IDI) is the premier global custom formulator and manufacturer of thermoset molding compounds for molders and OEMs. The company provides customized polyester/vinylester-based bulk molding compounds (BMC), sheet molding compounds (SMC), and a new line of Structural Thermoset Composites that are manufactured in both sheet and bulk formats for the most demanding applications in markets such as Military & Aerospace, Transportation, Safety, Medical, Electrical, Oil & Gas, Alternative Energy, and Marine. Click to learn more about Structural Thermoset Composites.

Headquartered in a 120,000 square foot manufacturing facility and research center in Noblesville, IN (USA), IDI has a strong presence in the international thermoset composites market. With more than 50 years of leadership experience, IDI works closely with customers to identify the optimal thermoset molding compound for each application. The company has substantial R&D resources, plus excellent chemical engineering, ISO-certified manufacturing, and comprehensive quality control.

To support a growing customer base worldwide, the company operates multiple, wholly owned manufacturing facilities in North America, Puerto Rico, the UK, France, China and Mexico.

Download the IDI Corporate Brochure (pdf) here.




Investing In The Future
The premier global custom formulator and manufacturer of thermoset molding compounds for molders and OEMs expands its global headquarters to meet the growing demand for Thermoset Composites.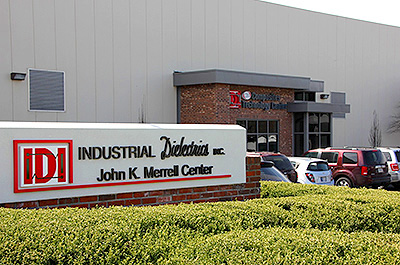 IDI Composites International has made a major investment in their commitment to the Thermoset Composite industry, renovating and modernizing their corporate headquarters and manufacturing facility. This included a complete reconstruction of their 110,000 square foot manufacturing operation and a redesign of their 10,000 square foot administrative and sales offices of their Noblesville, Indiana headquarters and manufacturing facility.

The expansion will allow IDI Composites International to better serve traditional markets such as automotive, heavy truck and various consumer industries while also allowing for greater expansion into new and emerging markets like oil and gas, rapid transit, aerospace and alternative energy. The reconstruction of the manufacturing plant gives greater capacity for the production of their traditional Sheet Molding Compounds (SMC) and Bulk Molding Compounds (BMC) as well as their newest line; Structural Thermoset Composites (STC®), which meet a wide variety of requirements for the most demanding applications.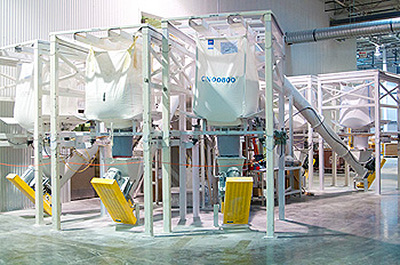 "We're very excited about the expansion!" states Tom Flood, IDI Vice President & General Manager, "The new plant will help us run more efficiently and in turn, provide even better customer service."

This undertaking included:
Demolition of their old production plant and complete reconstruction from the ground up to streamline the entire production process;

Addition of a high tech "tank farm" and monitoring system to house and distribute the various resin components needed throughout the plant;

Construction of both hot and cold storage areas for Bulk and Sheet Molding Compound;

Streamlined BMC, SMC and STC production lines;

A dedicated lab for research, development and testing of various thermoset products and to ensure that every thermoset meets demanding quality standards;

Much more!